time to change sheets
In 3400 BC, the Egyptians invented bed linen. 5000 years later, we've swapped pyramids for high-tech homes, ox and carts for self-driving cars, but when it comes to bedding, well, it hasn't changed at all.

So we decided to do something about it. We started our quest to make the world's most comfortable bedding using innovative fabric technology. We pride ourselves on innovation. Searching for perfection in the everyday.

The result? A whole new category of revolutionary fabrics that are the perfect balance of soft, breathable, and sustainable.
We create the most comfortable and sustainable fabrics to bring you the best sleep possible. All of our products are made ethically with bamboo lyocell fiber, which uses far fewer resources than conventional cotton.

Our collections are rooted in three core fabrics: pure bamboo lyocell, bamboo charcoal lyocell, and bamboo coffee lyocell. They are all versatile fabrics that will work in any home.

As we grow, our goal is to push harder to create more sustainable bedding fabric options.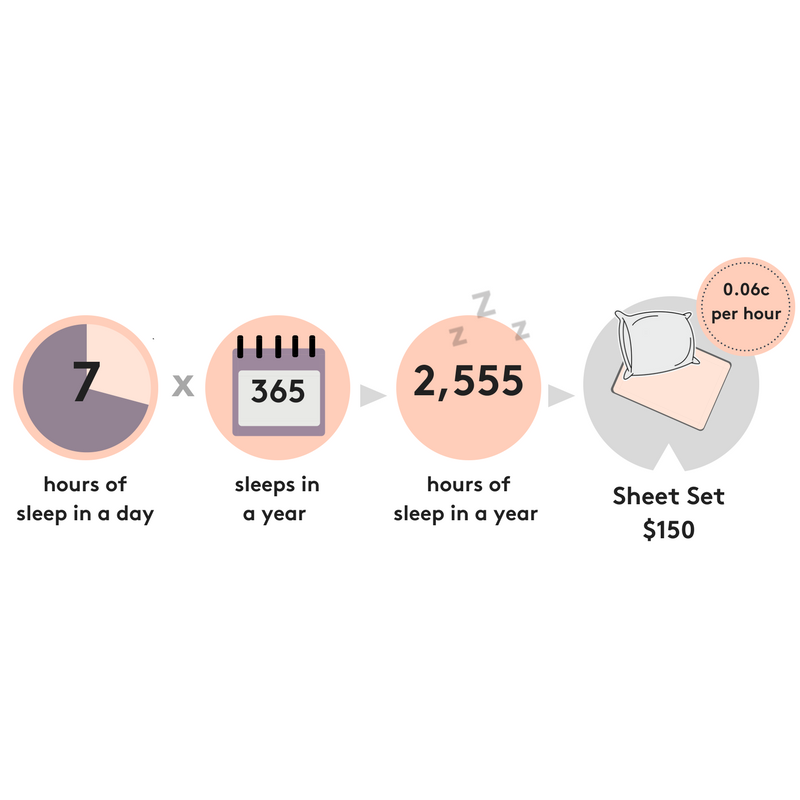 What is the average cost of a good sleep?

Let's do the math. A $150 sheet set for
365 nights of good sleep, that's 7 hours x 365 nights,
2,555 hours in total, an average cost of
0.06 cent per hour of great sleep,
it really is not that much.


Over 50,000 sleepyheads and counting have fallen in love with their #sleepwithettitude.


Over the past few years we've changed all our bedding to ettitude and I can't ever see myself buying anything else. They just get softer after each wash, are a dream to sleep in. Don't waste your money on high-thread count cotton - I did that. ettitude bedding is a big step up from that.

— Phil, Queensland, AUS.




The sheets are MIND BLOWING.
We have had our sheets for a week or two now and we still melt into bed - we just forget how awesome they are and are pleasantly reminded every evening!

— Courtney, Florida, U.S.








The sheets are amazing! The color is great, they feel so nice and soft and they keep me at the right temperature all night long just like magic. Plus your service is great, I will most definitely keep talking about your great company! Thank you for keeping us nice and cozy at night.

— Maelle, Burnaby, Canada.